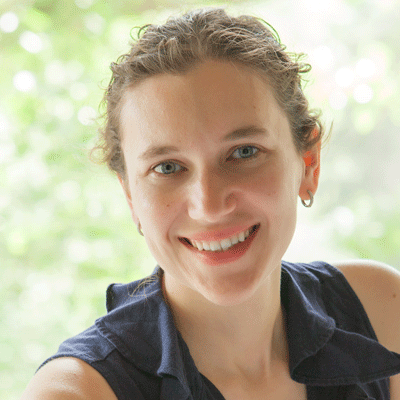 Math Teacher
Sasha, a native of Moscow, Russia, has loved math from an early age, and seeks to share that love of math with others. She obtained her undergraduate degree and PhD in Mathematics from Princeton University.
​
For several years, Sasha worked as a professional mathematician while also teaching Math to our students at GK on Sundays. A few years ago, Sasha has joined the Classical Academy, an elementary school in Bryn Mawr, PA, where she is now the Head of Math. Sasha develops the Math curriculum for the Academy and teaches children in grades K-5.
​
In her spare time, Sasha writes a blog titled "Musings of a Mathematical Mom" (aofradkin.wordpress.com) about her teaching and other Math adventures. In Fall 2017, Sasha published "Funville Adventures," a math-inspired children's fantasy adventure that introduces kids to the concept of mathematical functions (publisher Natural Math).
​
Sasha has 2 daughters, Katie and Zoe, both of whom are students at GK.